Launch Creader CRP Touch Pro Full System Diagnostic Service Reset Tool Golo/Wi-Fi/EPB/DPF/TPMS 

The Launch CRP TOUCH Pro is a diagnostic scan tool that runs on the Android.  Derived from Launch x431 professional diagnostic platform, this full-function scan tool offers a complete OEM-specific coverage for 76 systems on 46 domestic, Asian and European makes  including all software upgrades and instant technical response with the data logging function. Designed to put affordable diagnostics into the hands of technicians who want their own tool, CRP TOUCH Pro series scan tool offers full access to all vehicles and all Modules, for reading and clearing codes, live data and graphing. Additionally this tool includes reset, service and adaption capabilities for electronic parking brake, steering angle, oil lights, DPF, TPMS and battery registration. The CRP Touch Pro includes an internal battery, WiFi access to the Internet, MBZ and BMW proprietary adapters and integral camera and storage case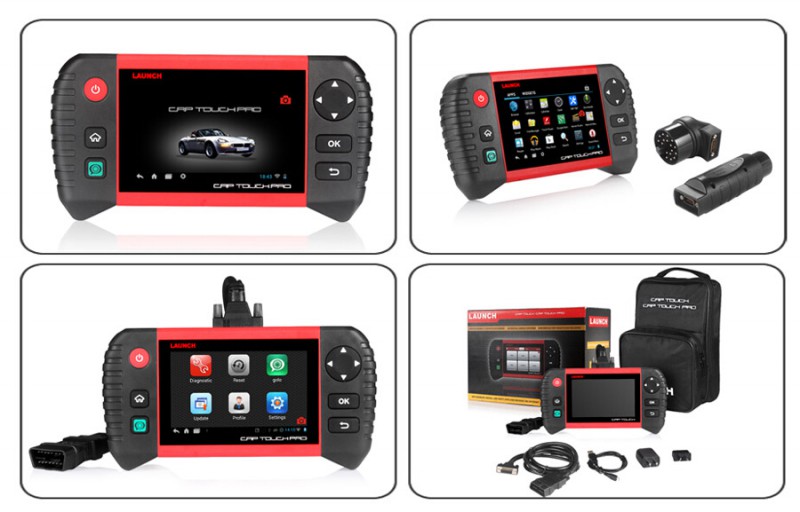 Launch CRP Touch Pro Highlights:

Operating System: Android
Language: English, Spanish & French
WiFi enabled for Web Browsing
Graph multiple PIDs of Live data
5" inch high resolution touch screen
One-touch vehicle identification, access All Vehicle Systems for Reading and Clearing Codes & Live Data
Modular software updatable
Battery Management Registration
Android Based- load your favourite apps
Extensive Pre-OBDII vehicle compatibility
Rugged, Padded Storage Case
GOLO ready! Remote diagnostics & telematics
 
Launch CRP Touch Pro Performs The Following:
 
1. Electronic Parking Brake (EPB),
2. Steering Angle Sensor (SAS),
3. Oil light Resets,
4. Diesel Particulate Filter (DPF) service,
5. Tire Pressure Monitoring System (TPMS)
6. Battery Management Registration

Launch CRP Touch Pro Specifications:
 
Screen: 5 inch Touch screen
Input voltage Range:9-15 V
Connection method: 16 DLC
Working Temperature: 0-40 (32-104 ℉)
Storage Temperature: -20-70 ℃(-4-158℉)
Dimension: 9.2 " x 4"x 1.4"(L x W x H)
Net Weight: < 1.3 lbs

Launch CRP Touch Pro Vehicle Coverage:

Chrysler, Ford, GM, EOBD,Acura, Daewoo, Ford (Australia), Holden, Honda, Hyunday, Infiniti, Isuzu, Kia, Lexus, Mazda, Mitsubishi, Nissan, Subaru, Suzuki, Toyota,Alfa Romeo, Audi, Citreon, Dacia, Fiat, Ford (Europe), Jaguar, Lancia, Landrover, Mercedes, Mini, Opel, Peugeot, Porsche, Renault, Saab, Seat, Skoda, Smart, Sprinter, Vauxhall, Volvo, VW, Ssangyong

Launch CRP Touch Pro Display: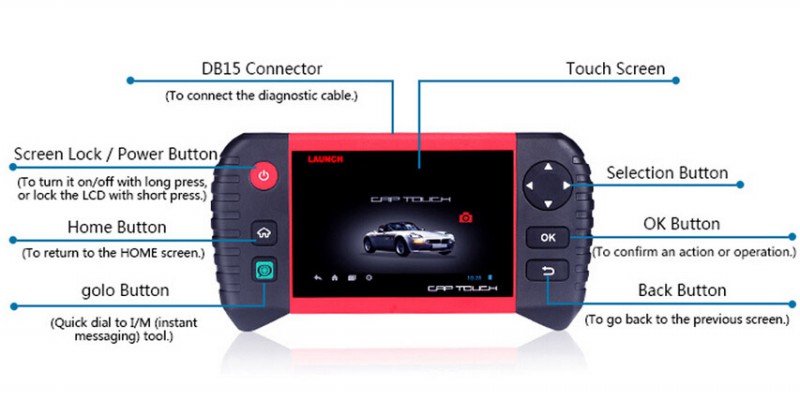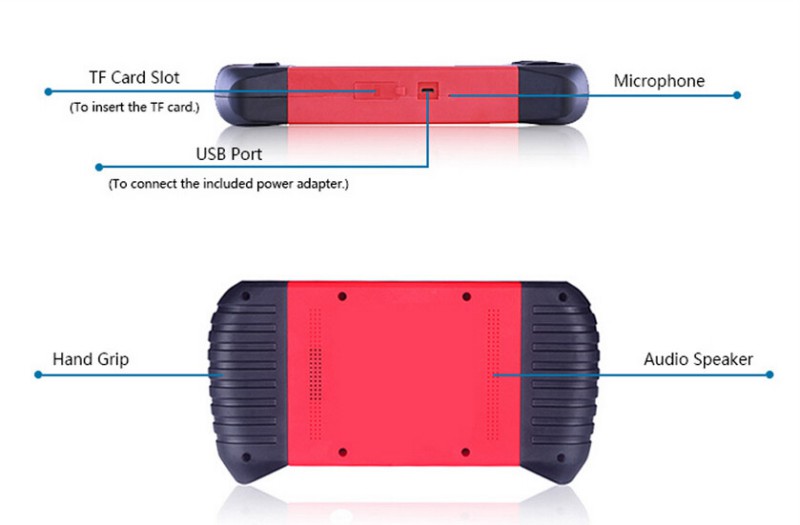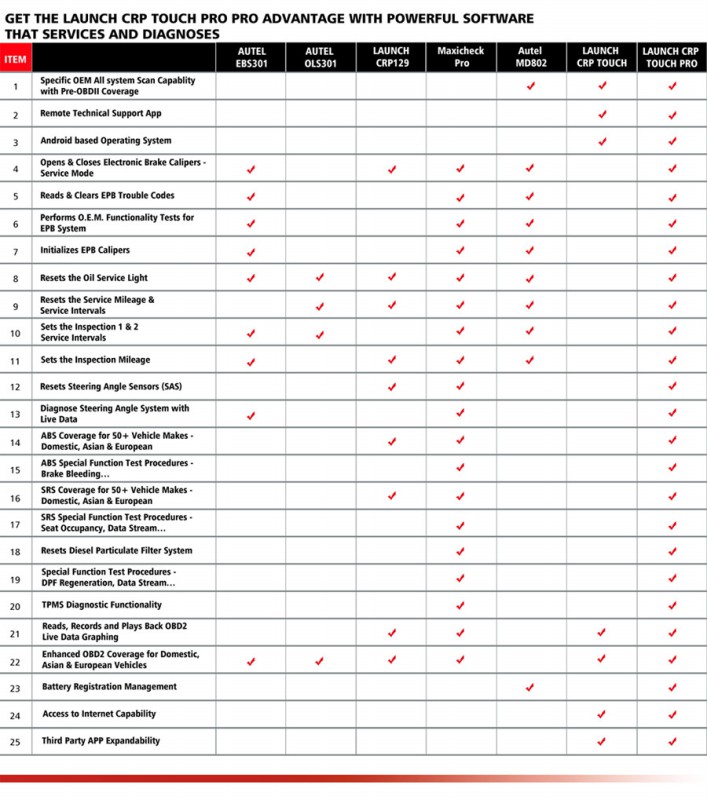 Notes:This is Launch CRP Touch Pro standard package,is not including BMW,BENZ adaptors.
If you need the BMW & Benz Adaptors,Pls contact the seller.Need pay for extral for the adaptors.Thank you.